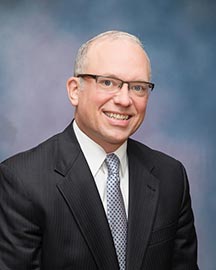 Bill Robinson
Washington County Attorney
Education:
University of Kentucky, Bachelor of Science
University of Louisville, School of Law, Juris Doctor
After Bill's graduation from law school, he worked at the Louisville law firm of Seiller and Handmaker. He brought those skills back to his hometown of Springfield to practice in 1995. In addition to his civil practice, Bill served as an Assistant County Attorney from 1995 to 2014, Springfield City Attorney from 1999 to 2014 and is the attorney for the Springfield Water and Sewer Commission. In November, 2014, Bill was elected Washington County Attorney and assumed office in January, 2015.
Bill has been named by Super Lawyers® magazine as one of the top attorneys in Kentucky every year since 2008. Only 5 percent of the lawyers in the state are named by Super Lawyers. The selections for this esteemed list are made by the research team at Super Lawyers, which is a service of the Thomson Reuters, Legal division based in Eagan, MN. Each year, the research team at Super Lawyers undertakes a rigorous multi-phase selection process that includes a statewide survey of lawyers, independent evaluation of candidates by the attorney-led research staff, a peer review of candidates by practice area and a good-standing and disciplinary check.
Professional Associations:
Kentucky Justice Association
Kentucky Bar Association
Kentucky County Attorneys Association
Kentucky Super Lawyers each year since 2008
Contact: [email protected]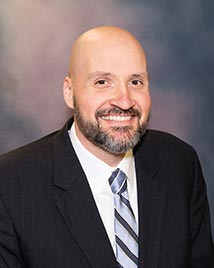 Tim Ash
Assistant County Attorney
Education:
University of Louisville, Bachelor of Science in Political Science with Minor in Economics
University of Louisville, Brandeis School of Law, Juris Doctor
After graduating from law school, Tim worked at a law firm in Louisville where he dealt with many different areas of the law.  He then worked for Rawlings and Associates / The Rawlings Company representing health insurance companies relative to subrogation and reimbursement matters arising out of personal injury cases. Tim has in the past and currently practices in many different areas, including wills and estates, probate, contracts and family law, while focusing primarily on personal injury claims.
Tim joined the Washington County Attorney's office as an Assistant County Attorney in October 2015. He assists in District Court with criminal arraignments, guardianships, prosecution of child abuse, dependency and neglect cases, and child support enforcement. Tim also assists in other areas including research, writing, reviewing complaints and serving the citizens of Washington County in any other matters that arise.
Professional Associations:
Kentucky Bar Association
Kentucky Justice Association
Municipal Attorneys Association
Contact: [email protected]